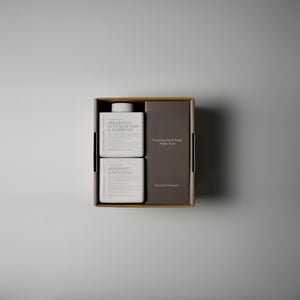 Plans - Available Soon
Sign up and be the first to know.
To never find yourself without our organic essentials, we've created a way to help you plan ahead with access to the following goodness:
∙ Mix and match your favorite soap
∙ Enjoy additional savings and free shipping 
∙ Zero waste with complimentary Cube Bottle and pump recycling
To build your own Plan simply select the quantity per box, scent, and delivery preference. To make changes, skip a delivery, or cancel Plan, modify your preferences at least two weeks before your next scheduled delivery date.